The Apiculture Program at NC State has three core missions: Extension—providing information, advice, and other outreach services to help beekeepers at all levels; Research—using the scientific method to test hypotheses about honey bee biology and ways to help improve bee management; and Instruction—teaching and disseminating knowledge about honey bees and apiculture through formal classes and academic training. These regular newsletters review ongoing initiatives in each of these areas.
Extension articles written by members of the NC State Apiculture Program about honey bee biology, bee management, and the apiculture industry. Currently downloadable as PDF files, we are working on developing an interactive publication platform so that extension notes can be updated in real-time. Stay tuned for further developments.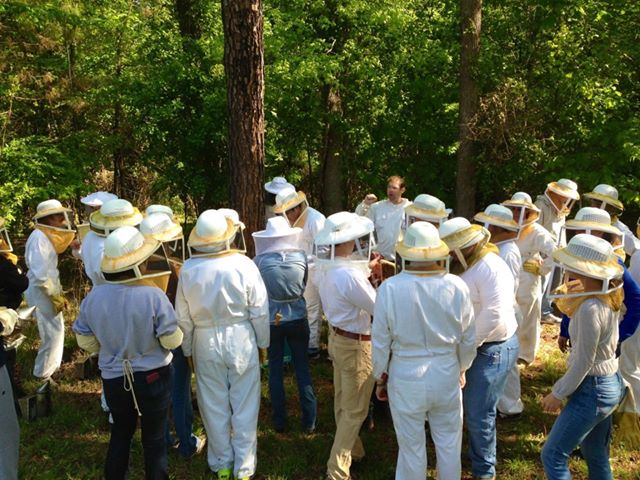 This is an exciting new online system for training beekeepers at all levels. There are three ascending levels (Beginner, Advanced, and Ambassador) with topics spanning three different areas (honey bee biology, management, and industry). The entire system is based on the Moodle instruction platform, so all video lectures, content, and quizzes can be taken directly online!

Information about various extension projects offered by the NC State Apiculture Program, advice for homeowners and beekeepers, and other resources. Also check out our new Swarm Collective, an exciting citizen science research project for beekeepers everywhere. This year, we are asking beekeepers to send us their mite counts before and after their mite-control treatment so that we can calculate their relative efficacy in reducing varroa levels. For more information, click here.
These webinars are run through the online software system Collaborate, brought to you free of charge through the NC Cooperative Extension Service and DELTA. Anyone is able to participate either as an individual or as a group. These webinars have been useful in lieu of in-state visits to local beekeeper groups, such that multiple county chapters can participate live and at the same time! Check out our schedule if you or your club would like to participate (or host!) at an upcoming webinar.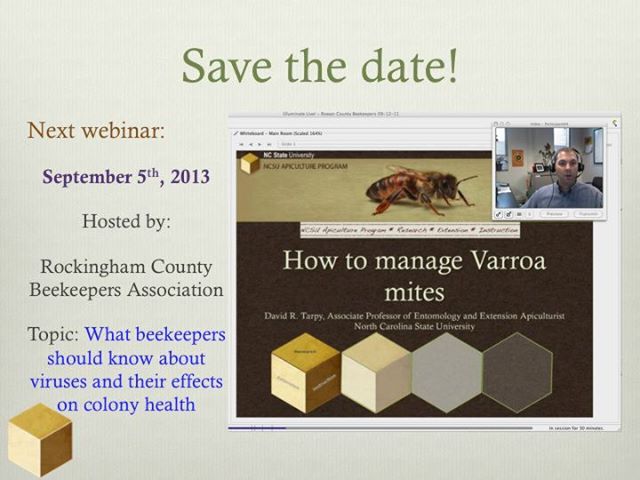 NC State Apiculture Program – honey bee research and instruction
David R. Tarpy – Associate Professor and Extension Apiculturist
Jennifer Keller – Apiculture Technician
Margie Gurganus – Genetics Technician
Mark Jandricic – Queen & Disease Clinic